Assisted Living & Self Help Centers

To view the Assisted Living & Self Help Centers that are available in your area, click the button to the right.
Contents: To jump to the topic you would like, click on the links below
Introduction
Self Help Centres, Homes or Group Homes are private residence for people with chronic disabilities who cannot live with their families or on their own due to their disability. These homes cater for young adults, adults and seniors. Typically there are an average of six residents and at least one trained caregiver there for 24 hours a day, although there are normally more caregivers, depending on the amount of residence and the care that they need. The disabled individuals that normally live in these homes include those with severe Mobility Impairments, or disorders or even multiple disabilities.
These include individuals such as:
Qhadriplegics
Paraplegics
Muscular Dystrophy
Multiple Sclerosis, etc.
Types of Homes
There are a variety of different types of homes that exist including:
Quad Homes or Self-Help Centres - They house Quadriplegics and Paraplegics and are run with the assistance of the QuadPara association of South Africa and the Provincial version of the QuadPara association that the Home resides in.
Quad Homes or Self-Help Centres
The QuadPara Association of South Africa (QASA) is a non-profit organisation (NPO 000-881) of Quadriplegics and Paraplegics in South Africa. QASA's mission is to be an effective "co-ordinating, policy-making and supporting organisation striving to prevent spinal cord injury and to improve the lives of quadriplegics and paraplegics by securing resources to advocate, educate, capacitate, support and mobilise."
QASA runs a number of Projects and Services and one of their main focus areas is promoting independent living for quadriplegics and paraplegics. With limited access to education and the formal labour market, and in many cases reliant on the government's disability grant, quadriplegics and paraplegics are often left with little choice but to be dependent on family members for a home. QASA's solution is to provide self help centre's which allow communities of wheelchair users to live independently of their families. The self help centre's provide accommodation, meals, care attendants and transport to the residents.
The philosophy behind a self-help centre is that the residents are entirely responsible for funding and managing the self help centre and make all decisions in respect of hiring staff and providing for the needs of the residents. The focus is not on providing a "care home" environment, but on giving wheelchair users a place to lead independent lives, hopefully as a stepping stone to people being able to buy their own homes and live entirely independently.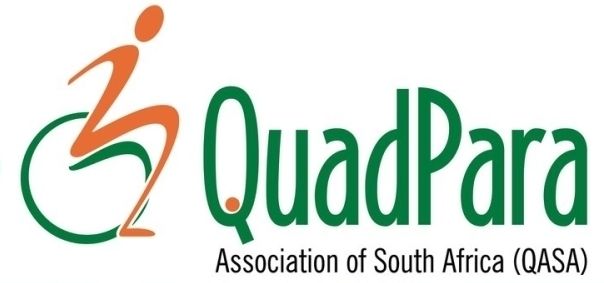 The self-help centres employ staff who are trained to take care of the residents day-to-day needs. Each self help centre has a kitchen which provides for the dietary requirements of the residents. The self-help centres have wheelchair accessible vehicles which provide transport for the residents. These houses receive very little funding from the government and depend on various initiatives to raise funds. Living in a self-help centre allows the residents to take control of and be responsible for their lives, which comes with a huge amount of responsibility and hard work. The residents live in what is basically a communal home for wheelchair users and combine their various skills to ensure the smooth running of the self-help centre. There are fifteen self help centre's in South Africa to date, each managed by its residents under the auspices of the regional QuadPara Association, an example of this is The Andries Olivier Durbanville Quadriplegic Centre in Cape Town.
Click the "Read More" link below to find out more about "Quad Homes or Self-Help Centres", or visit our Organizations - Mobility Impairments page to find out more about The QuadPara Association of South Africa (QASA), & other organizations that assist persons with Mobility Impairments, or read the page below to find out about other places that offer accommodation for persons with disabilities.
2. Cheshire Homes
The first Cheshire home was established in the UK in 1948 by Leonard Cheshire VC. Cheshire Homes in South Africa is affiliated to Leonard Cheshire International in London. There are now more than 500 service centres in 57 countries around the world including the Ann Harding Cheshire Home in Northwold, which is one of 16 service centres in South Africa, and one of three in Gauteng.
The facilities are suitably equipped and offer single accommodation with full board and 24 hour care. Cheshire Homes are structured around community needs. Local Communities recognise the needs relating to persons with disabilities and approach Cheshire Homes to assist in meeting their needs. The National Executive Committee formed from its list of members, manages the affairs of Cheshire Homes South Africa.
People who live in these Homes are disabled from a variety of causes of disabilities including:
Vision, Mission and Goals
Cheshire Homes in South Africa have a Vision, Mission and Goals that they strive to, they include:
Vision: "A society for all where Persons with Disabilities have equal opportunities"
Mission: "To provide care support services that empower Persons with Disabilities"
Goals:
To alleviate discrimination against people with disabilities
To provide early childhood development
To create independent living opportunities
To promote service user participation in service development
An example of one of these Homes in South Africa is: Ann Harding Cheshire Home.
The home was established over 30 years ago following the donation of the grounds by Ben Harding, whose mother, Ann was disabled - hence the name Ann Harding Cheshire Home.
Disclaimer
Please note that the FREE services and website that we offer is privately run & funded and is not run or funded by the Government or any Organization. We therefore rely on advertising and donations to continue to supply and improve this Free service. The Companies, Clubs, Schools and Organizations that have their logos on this site, have advertised or made donations to the Website and have therefore assisted us be able to continue to offer this free Service. Please support them as they have supported Us and please contact us if you can advertise with us or would like to make a donation!
N.B: This Website is continually changing and being improved some sections may therefor be incomplete or have links and contact details that are outdated. We are making every effort to keep this to a minimum, so we ask for your patients in this regard and to please Contact Us if you notice that your Companies, Clubs, Schools or Organizations details are incorrect or have changed.
Thank you for visiting our website, we hope that it will be helpful, please feel free to visit our Facebook Page to leave a comment.
References