Accessible Travel



To view suppliers of "Accessible Travel" Services that are available in your area, click the button to the left.
To view the suppliers of products to rent that are available in your area, click the button to the right.

Contents: To jump to the topic you would like, click on the links below
Introduction
South Africa is a very popular and relatively accessible tourist destination. They aim to ensure that all aspects of tourism are accessible to all people, regardless of their physical limitations, disabilities or age. Despite this, one of the biggest obstacles still faced by many travelers with Mobility Impairments, is finding suitable Accessible Travel and Transport which can cater for persons who use Mobility Aids such as Wheelchairs or Scooters. Persons who rely on this type of equipment traditionally face many obstacles when traveling, they not only require extra space to maneuver and store their Mobility Aids and other equipment, but many of these people also have difficulty transferring to and from their Mobility Aids into a seat or into a vehicle.
There are various options when traveling in South Africa or overseas, including traveling by Air, Sea, Rail or Road, which are all possible to some degree for persons with Mobility Impairments. Each person is different and each form of travel offer its own pro's and cons. Your travel arrangements can be booked online via the company web site which may also specify more details on what disabilities they can cater for. When deciding to take a trip, whether it is for a holiday or for business, it is important to start organizing & planning your transportation and travel arrangements a couple of weeks or months before departure. Please read the article below to find more information, links and tips about the different forms of travelling that is accessible to you,as well as some of the companies and web sites that can assist you in specific areas.
Event Organization Companies
Event Organization Companies are available that can organize any events, as well as your Travelling, Accommodation and Tours. These companies take the stress out of the planning your trip or event and leave you time to enjoy yourself, with the knowledge that everything will run smoothly. One of these Event Organization Companies is "East to West Events and Conferences", they can assist you to organize your trip, event and accommodation.
Since 2011 East to West Events and Conferences has exceeded the expectations of its various clients' needs to fast become a force to be reckoned with in the events planning industry.
Some of the services we provide are:
 Disability Sport Group Accommodation
Conferences
Year End Functions
Product launches and fund-raising events to name but a few.
With experience in the hospitality industry since 2011, it makes us perfect for sourcing accommodation for persons with disabilities and athletes alike. We visit each property to inspect them to assess whether they are viable venues, and how many athletes and persons who use wheelchairs can be accommodated per property.
Whether you are planning an international conference, a year end function or an intimate beach wedding, we bring that extra something to the table. We ensure that your event is a spectacular success from planning to execution. Every part of your conference and sport group booking is overseen by seasoned professionals ensuring a seamless event.
Our Strategy and Vision: Building long and trusting relationships that exceed the expectations of every client and to become a household name in the events planning industry in South Africa.
Our values are: The pursuit of excellence; Innovation, Transparency, Fairness, Community involvement and the continual increase of customer satisfaction and Job creation.
You can contact Marisa on the following details to find out more: Cell: 072 694 5575. Office: 021 854 4123 email: info@easttowest.co.za or visit their Web Site at: www.easttowest.co.za
Travelling By Air
Travelling by airplane is the fastest way to travel if you are going to be travelling to another city or country. Flights are fairly easy these days with the advent of websites that make booking online more convenient, it is obviously better if you can fly nonstop, or without having to change planes as some airplanes do not have lifts or aisle chairs to accommodate persons in wheelchairs. Passengers who use wheelchairs need to be transferred from their wheelchair to a regular airplane seat, which usually involves a transfer to an "aisle chair." There are also strict rules regarding seating arrangements of passengers who need assistance and use wheelchairs, such as where they can be seated; how many persons with disabilities are allowed to fly per flight and what is allowed onboard. Wheelchairs are usually not allowed in the cabin and are normally stored with the cargo and luggage, but airlines are not allowed to charge more for traveling with adaptive equipment such as a wheelchairs.
South African Airways
Airlines such as South African Airways or SAA offer special services for travellers who require medical or other special assistance, many of these services need to be booked in advance, so they recommend that you make your travel plans as early as possible and inform them when making your reservation or at least 48 hours prior to the departure of your flight. "We want all our passengers to feel at ease and comfortable during their journey. If you require any mobility assistance (wheelchair, mobility aids, etc.) before, during or after your flight; please contact us in advance so that the necessary arrangements can be made."
If you are "Travelling with a Disability" you should provide them with detailed information, such as:
The type of Mobility Aids you are travelling with and whether your mobility aids are collapsible, electric or non-electric.
The dimensions and weight of the Mobility Aid and if it can be adjusted or disassembled.
Wheelchairs and Mobility Aids: Each traveller is entitled to one Mobility Aid (e.g. wheelchair, cane, crutches, walker etc.) free of charge in addition to their standard baggage allowance. For flights to and from the EU, travellers are entitled to two mobility aids. Small mobility aids (canes, crutches, walkers, etc.) may be brought onboard but these items must be small enough to be stowed in the overhead locker or beneath the seat in front without obstruction. Larger mobility aids, including personal wheelchairs, must be checked into the hold.
Frequent Travellers Medical Card (FREMEC): To make travelling easier for customers with disabilities, stable medical conditions or special needs, SAA offers the Frequent Travellers Medical Card (FREMEC). This card helps you avoid the hassle of obtaining medical clearance for each journey and automatically determines your special requirements. Such cards are usually honoured by other airlines.
Urine or Colostomy Bags: If you use Urine or Colostomy Bags, be sure to pack an emergency kit and remember to include things like Colostomy Bags, catheters, additional leg bags and leg bag straps, cleaning supplies, etc. When travelling by airplane, it is wise to watch liquid intake prior to flight-time, and to 'drain' right before boarding. Catheterizing or draining a bag mid-flight is not easy. Travellers dependent on colostomy bags must ensure that they arrive fitted with an empty one at the start of the journey. Travellers are responsible for carrying a sufficient number of bags for the duration of the flight and disposing of them in a responsible manner upon arrival at the destination.
Travelling with Medication: If you are going to be travelling with Medication, you should ensure that you keep your medication in your hand luggage and have a doctor's letter with you, that outlines your condition, medication and dosage requirements, in case you encounter difficulties while travelling. When taking liquids through security control, please ensure you comply with the airport's restrictions.
Medical clearance: Medical clearance is required to assess your fitness to fly, especially if you need special attention or use any medical equipment onboard. Common medical conditions requiring medical clearance. The following conditions require South African Airways medical clearance. This list is not exhaustive and if you are in any doubt as to whether your condition may require clearance we urge you to contact SAA Special Bookings before flying.
Service & Guide Dogs
Service & Guide Dogs accompanying its owner, is accepted on most flights in the passenger cabin of any class, free of charge. Passengers with disabilities, who require the services of a Service or Guide Dogs, can request to travel with their service animal in the cabin. The dog will not be able to occupy a seat, and must not be seated in a location that would block escape routes in the event of an emergency. The service dog must be properly harnessed, and remain with the traveller at all times.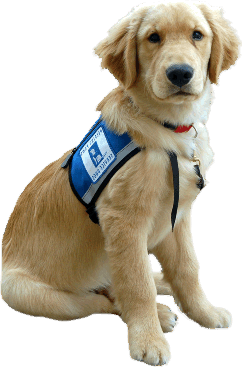 South African Airways - Guide dogs are allowed to travel on local South African flights. Passengers with disabilities, who require the services of a guide dog, can request to travel with their service animal in the cabin.  In the cabin with their owner. Dog should not take up a seat and be harnessed. Free of charge. Travellers with service dogs are required to contact their local SAA Office prior to booking for further information, flight eligibility and to be allocated a suitable seat.
Comair - In the cabin with their owner. Dog should not take up a seat and be harnessed. Free of charge.
Mango Airlines - Be sure to confirm this when making your booking. Service & Guide Dogs
Before Departure
Before the day of departure you should ensure the assistance you requested has been confirmed and authorised by SAA before you arrive at the airport. Ensure you have all the relevant documentation, including a FREMEC card and medical clearance, if applicable. On the day of departure, it is advisable that you check-in early so that they have enough time to assist you.
Flights within South Africa: Arrive at least 90 minutes before flight departure.
International flights: Arrive 3 hours before departure time.
SAA is covered by the United States rule for non-discrimination on the basis of disability. A full copy of the rule is available on request. Please request it  through your local SAA office.
International Airlines
British Airways - offers a range of services and assistance for travelers with disabilities, depending on your individual needs and circumstances. You will need to inform them ahead of time, so that they can make arrangements for assistance or an escort to and from the aircraft; help with stairs where necessary or transport for wheelchairs and mobility aids. When you reach the aircraft, the cabin crew can help you:
find your seat and familiarise you with the seat and surrounding area.
store and retrieve your hand baggage.
move between your seat and the washroom
open any packaging of your on-board meal, identify your food and layout on the tray
They will also be able to provide you with essential flight information. On flights to and from the US, they will provide you with all flight information in a way that meets your needs. Click the link below to find out more about how they can help and travelling with a Service Dog.
Qantas - aims to be the airline of choice for customers with specific needs, by providing a travel experience that is comfortable and hassle free, whilst ensuring the safety of passengers and Qantas staff. Qantas offers various types of assistance for passengers with reduced mobility and other specific needs. Click the link below to find out more about how they can help you and what services are available for travelers with disabilities.
Travelling By Sea
Traveling by airplane might be the fastest way to travel, but travelling by sea on cruise ships is probably the most comfortable, especially for persons with Mobility Impairments who use Mobility Aids such as Wheelchairs or Scooters. Some cruise ships are like hotels on water and offers many benefits including restaurants, bars, shopping centres, health centres,  swimming pools, a running track, casinos,  an art gallery, ice rink, a theatre and lots of entertainment. Not all Cruise Ships however are fully accessible to all persons with Mobility Impairments but most major cruise lines, such as Celebrity, Princess and Norwegian, have very good access on board, while Royal Caribbean and Holland America are very accessible as they have accessible tenders, which is very important for wheelchair users, especially an electric wheelchair user, who may otherwise be stuck on the ship for the day. Using the right company will ensure a very accessible holiday with lots of freedom on board and lots of exploration ahead of you if you take the trouble to some planning and research, so that you can disembark in every port.
Royal Caribbean International
Royal Caribbean International aims to make all their guests as comfortable as possible, both on and off the ship. Their cruise ships have spacious corridors to accommodate 180 degree turns for wheelchairs, with most decks accessible through automatic doors, and all public rooms feature entrances with gradual inclines. They provide complimentary wheelchair assistance for embarkation and disembarkation.
Equipment And Services: If you require a wheelchair or scooter during the cruise, you can bring your own or rent one from of the companies who will deliver it to your stateroom on the ship. They encourage you notify them of your needs at the time of booking, to guarantee availability of specific equipment or services. 30 Days notice will be required to book any special needs equipment or services.
Accessible Staterooms: Royal Caribbean International cater for guests with mobility disabilities and other disabilities that require the use of the features associated with accessible staterooms. Accessible staterooms range from 159 square feet to 298 square feet and offer a five-foot turning radius in sleeping areas, bathrooms and sitting areas for easy maneuverability.
Accessible Shore Excursions: While cruise ships such as the Royal Caribbean have well-equipped ships, excellent service, accessible cabins, as well as a wide range of attractions and entertainment on-board, guests are encouraged not to spend all of our time on the vessel, but rather to disembark on Accessible Shore Excursions. These unique cultural excursions accommodate scooters, wheelchairs, walkers and are designed with you in mind. Royal Caribbean aim to cultivate the best experiences possible both onboard at Sea or on land.
Service Dogs: Royal Caribbean International welcomes service dogs on all ships but they do not accept pets. Please bring evidence that your dog is a service dog, such as identification cards, other written documentation, presence of harnesses and/or tags or the credible verbal assurance of the person with a disability using the dog.
Additional Assistance - Onboard & Offshore: If requested in advance, Royal Caribbean can arrange for accessible transportation to transfer guests between the airport and the pier. This service is offered at no extra charge to air/sea guests or those who have purchased cruise-only transfers. Accessible transportation may be limited or not available outside the U.S. Royal Caribbean offer boarding and departure assistance to guests in wheelchairs or with mobility disabilities. To request assistance at the pier, contact them 30 days prior to your cruise so that they can prioritize your assistance to go onboard.
Guest Special Needs Form: Royal Caribbean International strives to provide it's guests with the best accessible cruise experience possible, guests with mobility disabilities and other disabilities are requested to please submit there "Guest Special Needs Form" at time of booking but no later than 30 days prior to sailing, which will allow them to make the necessary arrangements for your requested accommodations. "While we do not require information about the extent of your disability the more information we have, the better we will meet your specific needs."
Other Accessible Cruises & Mobility For Equipment Hire
There are various other International cruises that accommodate persons with Mobility Impairments, some of these cruises are featured on DisabledHolidays.com and include companies such as: P&O Disabled Cruises, Cunard Disabled Cruises, Celebrity Cruises, Fred. Olsen, Princess Cruises. These cruises can also arrange mobility equipment to be delivered directly to your cabin, thanks to their partnership with Mobility at Sea. Mobility at Sea are the preferred supplier of mobility equipment from UK ports. Call them on 0161 804 9898 to book your accessible cruise holiday.
International Wheelchair Accessible Cruises & Tips

Travelling By Rail

Travelling by Rail can be a rewarding way to explore South Africa, as you see the countryside flying past your window and hear the rattling of wheels. There are several companies that offer train travel within South Africa, but unfortunately there are not many that are accessible for persons with Mobility Impairments who use wheelchairs. Visit Exploring Scenic Southern Africa by Rail to find out more about what is available, but it is recommended that you consult each company to make sure that they can accommodate you prior to making a booking.
Friends Of The Rail
Friends Of The Rail have limited wheelchair and disabled person facilities. The coaches they use were not originally designed for persons with disabilities, but they do welcome disabled passengers and we have created space on board the train for a few wheelchair passengers. The platform at Hermanstad is nearly level with the train, so boarding is not too difficult but unfortunately at Cullinan disabled passengers have to be caried by hand because the platform is at a very low level. The toilets on board are very small and are not wheelchair accessible nor disabled-friendly. They do request that disabled passengers are accompanied on board by a person or persons who are able to assist them. Please consult with and advise our marketing people about the needs of any disabled passengers when making a booking.
Gautrain
The Gautrain Rapid Rail Link's stations are fully accessible and every second train and feeder bus has special access for passengers with disabilities. The Gautrain is for everyone and is suitable for people with special needs. All station environments, as well as the trains and buses, are specifically designed to provide easy access for the mobility impaired and to accommodate sight- and hearing impaired passengers. Non-slip surfaces, handrails and handholds aid people with difficulties in walking, gripping, reaching or balancing.
Travelling By Rail Internationally
Travelling By Road
Air travel is still the fastest way to travel, but travelling by road offers many benefits and is one of the easiest, fun and cheaper ways for wheelchair users to travel and enjoy the picturesque natural landscape, world renowned game reserves, beautiful beaches and highly regarded wine farms around South Africa. Travelling with a wheelchair can present challenges but with some planning and preparation, small road trips away from home can help to break your routine and can often help to take our mind off your worries. There are various ways for persons with Mobility Impairments to enjoy travelling by road, whether you live in South Africa or are an international visitor travelling around South Africa.
Bus Trips
Persons with Mobility Impairments who don't have their own vehicle, or prefer not to drive themselves can opt for an accessible bus tour, such as Blunden Coach & Tours, which has been servicing the Tourist Industry in the Eastern Province and Nationally for over 40 years.
Blunden Coach & Tours: Have a fleet of up-to-date, modern, super luxury coaches, semi-luxury and commuter buses, 22, 18 and 8 seater luxury and standard vehicles, as well as sedans. They have fully equipped vehicles that have ramps for wheelchairs, space to carry three wheelchairs and seating for 6 people with lesser mobility constraints. They guarantee you a professional, personalised, cost-effective and safe solution for all your luxury travel and tourism needs, with drivers are fully trained to operate the ramp and available to be of general assistance and any other passenger transport requirements you might have. Their vehicles are also available for Airport or Hotel transfers, Tours, Outings, Excursions, or any other transport service that you may need.
Public Buss Services
Persons with disabilities who use wheelchairs and rely on Public Transport often battle to get around. There are however projects in place in certain areas, to improve Public Transport & make it more accessible to all persons with disabilities. Public Transport includes transport services such as: Buses, Trains & Taxis.
International Accessible Buss Services
Vehicle Hire & Transport Companies
Persons with Mobility Impairments who you use a Wheelchair or Scooter and who are travelling within South Africa may need to rent an accessible minivan with a wheelchair accessible lift, or a vehicle with Hand Controls. There are private companies such as Pro Mobility who also specialize in the transport of persons with disabilities in South Africa and the Services that they offer include an Airport shuttle service, Charter Service or Self-Drive option. Some companies & organizations such as WAV Hire & QASA also rent out accessible or adapted vehicles. You can rent wheelchair accessible vehicles in most of the major cities in South Africa, including Durban, Johannesburg and Cape Town, some rental companies are situated near the airports to make renting a vehicle easier if arriving by airplane. Most companies will drop off and pick up the vans from the airport for an extra fee, while some companies can also provide a driver with vehicle for an extra fee, making Transportation in these major cities fairly easy if booked far enough in advance. If you need accessible transportation for longer periods of time, or will be driving outside of the city you're flying into, renting a van from one of these companies may be your best option. Click on the link below to find out more about these services that are available for persons with disabilities in specific areas and how you would go about using them.
Web Sites & Tips For Travelling In A Wheelchair



Persons with Mobility Impairments who would like to travel in and around South Africa or overseas, have a variety of options, with each offering its own pro's and cons. Persons who use Mobility Aids such as Wheelchairs or Scooters traditionally face many obstacles when travelling, but some companies are accessible and are listed on "Accessible Travel & Holiday Websites". Some experienced travellers have put together various Blogs, Web Sites, Facebook Pages or Twitter Feeds, which persons with Mobility Impairments who do regularly travel and often have to find accessible accommodation in South Africa or in other countries around the world. Some of these people have gained a wealth of knowledge and experience and can advise you on what to do when looking for accessible accommodation or booking into a hotel. Click on the links below to find information that might prevent you from making mistakes that could ruin your holiday: which cater for Southern Africa:
References