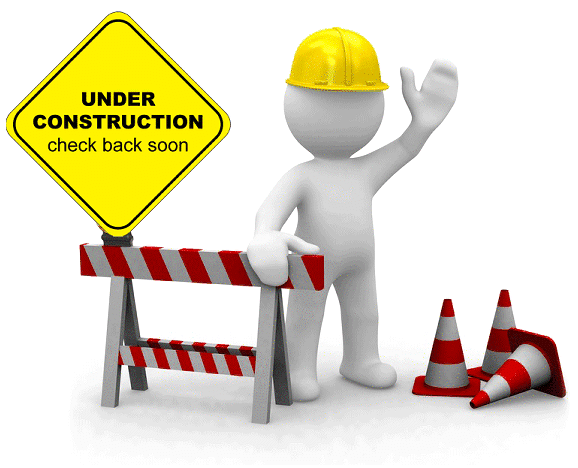 DiSA News Network (DNN)
Welcome to our "DiSA News Network (DNN)" page, which is still under construction. We hope to have it completed soon.
Check back soon!
Contents: To jump to the topic you would like, click on the links below
Introduction
Disability Info South Africa NPC (DiSA), offers a "Free One - Stop Information Service" that was developed for Persons with Disabilities and their families in South Africa, whom are looking for information that can help them to be better equipped to face the challenges of their circumstances and any related barriers presented by society.
Since starting this "Free" service in 2015, DiSA has grown to become the Go-To Information Portal for all things pertaining to Persons with Disabilities in South Africa and to break all barriers to equal rights and access to essential needs. "Unlock The Shackles Of Your Disability Using The Key Of Knowledge" embodies our belief that knowledge is power and that, with the correct information at our fingertips we can unite and strive for a better Accessible South Africa free of discrimination and barriers.
With the development of our current and new websites and Apps, as well as the support services and social media platforms that we provide, we aim to Inform, Identify, Address and Empower persons with disabilities, so as to remove the inequalities, discrimination and barriers that many persons with disabilities still face on a daily bases.
Inform - People of their rights and how to assist them via our:
'Info Desk' which provides relevant and up to date information via our:

Website, Search Facility and Telephone, Email Facebook & WhatsApp enquiry desk.

Identify - Discrimination, Barriers to Access, Inequalities & Lack of Information via our:

"Yes To Access" (YTA) website and mobile application platform which identifies and reports:

Physical, attitudinal and behavioural barriers to access in society;
Reports and communicates this data to relevant role players and stakeholders

Address - the lack of equal rights for persons with disabilities via our:
Accessible Cities-SA (AC-SA), in collaboration with other NGO's,
DISA's News Network (DNN): Educates, Entertains and Empowers via our Facebook Page, Facebook Group & future Blog, YouTube and Newsletter platforms to Inspire persons with disabilities to be more.
The Facebook Page and Facebook Group not only shares information about what is possible, but also responds to queries, promotes sponsors, members, Friends of DISA, events, organizations, activities, Jobs and Learnerships that are available.

Facebook Page: www.facebook.com/infodisabilitysouthafrica
Facebook Group: www.facebook.com/groups/1293148760762863
"A Laugh At Life" - Cartoons
"Laughter is the best medicine" - Living with a disability can be difficult and can sometimes lead to depression. Disability is a serious matter, but it sometimes helps to see the lighter side of our disabilities and the people who don't understand them. For 6 years, from 2008 to 2014 Cartoons by Alan Downey were part of the bi-monthly Rolling Inspiration Magazine listed above.

Alan Downey is a C5 Quadriplegic from a diving accident in 1994. Some of these cartoons are true & based on real events while some of them are just funny stories involving persons with disabilities. These Cartoons have been created to send a message about a range of topics including Access; Accessible Transport Services & the way some people see & treat persons with disabilities. These Cartoons are not currently published in any books, but are available to be viewed on the our "Laugh At Life" - Cartoons page for everyone to enjoy. Please Click on the image to the right to find out more.
Media & Interviews

"Disability info South Africa" is a free web site and support service for Persons With Disabilities in South Africa, it was developed and is run by Alan Downey, who is a C5 Quadriplegic & has been since he had a diving accident in 1994. Alan has been working on this project since 2015.

"Over the last 25 years, I have come to realize that living with a disability is difficult, but it can be made easier if you have access to the right information and support structures, which can assist you. With this in mind, I decided to research and develop a web site that could help others in a similar situations to myself." In 2016, "Disability info South Africa" went live, but it was only officially launched in April 2017. Since 2017 it has changed & evolved and we have built a Support and Information Service around this website. This Service and Website has already exceeded all expectations thanks to the support of a number of Companies and Organizations. In August 2017 we were interviewed on Cape Talk and in 2018 after our 1st year anniversary of officially launching DISA, we were interviewed on 5 FM. Click the buttons on the right to find out more about these interviews and the services we provide.

DISA has already helped many different people throughout South Africa and through your support we hope to continue to create a Service that can assist and make a difference in the lives of even more Persons With Disabilities in South Africa and Africa.
DNN You Tube Channel
DiSA Newsletter
Facebook Page
| | |
| --- | --- |
| DiSA also run a very active Facebook Page, which is linked to our web site. On this page we aim to inspire people and highlight individuals accomplishments as well as the Companies and Organizations that offer Services to assist Persons With Disabilities. We also promote the Companies and Organizations that have supported us through advertising. You can contact us through our Facebook Page to ask us any questions and we will try to get back to you as soon as possible. You can visit our Facebook Page at: Disability Info South Africa Facebook Page or by clicking on the Facebook button to the right. | |
Facebook Group
Disclaimer
Please note that the FREE services and website that we offer is privately run & funded and is not run or funded by the Government or any Organization. We therefore rely on advertising and donations to continue to supply and improve this Free service. The Companies, Clubs, Schools and Organizations that have their logos on this site, have advertised or made donations to the Website and have therefore assisted us be able to continue to offer this free Service. Please support them as they have supported Us and please contact us if you can advertise with us or would like to make a donation!
N.B: This Website is continually changing and being improved some sections may therefor be incomplete or have links and contact details that are outdated. We are making every effort to keep this to a minimum, so we ask for your patients in this regard and to please Contact Us if you notice that your Companies, Clubs, Schools or Organizations details are incorrect or have changed.
Thank you for visiting our website, we hope that it will be helpful, please feel free to visit our Facebook Page to leave a comment.
References