Trails, Tours, Safaris & Beaches
To view "Accessible Trails, Tours, Safaris & Beaches" that are available in your area, click the button to the left.
To view the suppliers of products to rent that are available in your area, click the button to the right.

Contents: To jump to the topic you would like, click on the links below

Introduction
South Africa is a popular tourist destination for both domestic and international tourists, as well as tourists with disabilities. Thanks to initiatives such as "Accessible Tourism", persons with disabilities, including persons with Mobility Impairments can now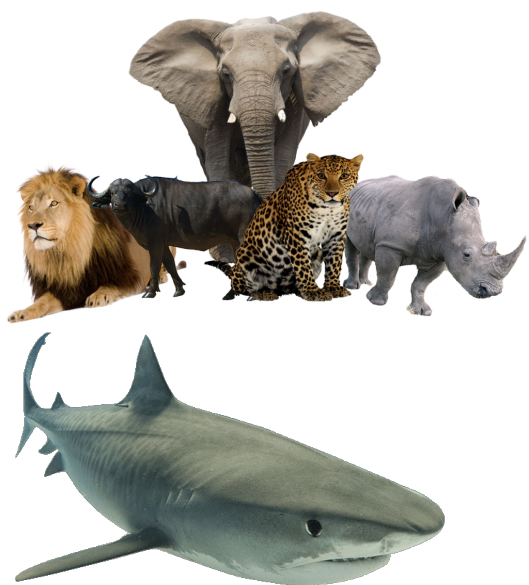 enjoy the picturesque natural landscapes, beautiful Trails and Botanical Gardens, as well as the world renowned game reserves, beautiful beaches, and highly regarded wine farms in and around South Africa. There are also a wide variety of companies such as Travel With Renè & "Shark Trails Tours and Adventures" that offer or can organize some of these accessible tours and adventures. Many of these Accessible Tour companies specialize in catering for persons with disabilities, so that they can visit and enjoy some of the most popular and accessible publicly and privately owned tourist locations in South Africa including several national parks, such as the expansive Kruger National Park, the coastlines and beaches of the KwaZulu-Natal and Wine Farms in the Western Cape, many of which have become accessible for persons in Wheelchairs, thanks to various new innovations and equipment. Continue reading the article below to find out more about these tourist attractions and services that are available for persons with Mobility Impairments in specific areas around South Africa, Africa and Internationally and how you would go about using them.
Trails, Tour and Adventure Companies
There are various "Trails, Tour and Adventure Companies" that are available and offer accessible Trails and Tours, as well as Accommodation, Transport and accessible restaurants for everyone of all ages, including persons with disabilities. Many of these companies offer a variety of outdoor activities that you can enjoy on your own, as family, or in bigger groups. One of these Trails, Tours and Adventure Companies is "Shark Trails
Tours and Adventures".
Shark Trails Tours and Adventures: have been in business since 2012 and have subsequently grown into multi-faceted tourism, which is able to offer clients unique experiences in both South Africa and Internationally. We offer hiking trails, camps and retreats in the Western Cape, KZN South Coast and KZN North Coast as well as hiking trail tours to the Drakensberg, Transkei and internationally. Our packages provide for self-catering and guesthouse accommodation including facilities for persons with impairments, meals, guide, transport to and from daily trails and much more.
Please contact us on: info@sharktrails.co.za or visit our website at: www.sharktrails.co.za for more information. We are also on Facebook, Twitter and Instagram@sharktrails
South African National Parks
The South African National Parks cater for all persons regardless of their mental, sensory or physical capabilities, persons with Mobility Impairments can travel and explore South Africa and experience the beauty and diversity of the South African National Parks. Most of the camps and visitor destinations in the The South African National Parks provide ramped access into their mainstream facilities and in many cases accessible public ablution facilities are provided. Most of the parks also have selected units that have been adapted for use by guests with Mobility Impairments which includes persons who use wheelchairs, crutches, prams, or persons with frailty or reduced energy levels, it has had many of its accommodation which is accessible to persons with Mobility Impairments assessed by Independent Access Assessors. Click the link to find out more about this, or the link below to find out more about "Travelling with disabilities in The South African National Parks. You can also visit their "Accommodation" Button on the main menu to find accommodation that is accessible to persons with Mobility Impairments in the National Parks.
Independent Access Assessors

Independent access assessors such as "Accessible South Africa" are available to conduct assessment visits, provide feedback reports, and give an endorsement of your facilities. They charge a basic daily rate and travelling costs as stipulated on their rates page. A designated team member will be available to visit and experience an establishment's facilities and provide a comprehensive feedback report on current accessible features with recommendations on adaptations for consideration. For establishments that meet accessibility requirements, an endorsement badge will be awarded and available for display on your website and marketing materials.
Accessible Safaris & Tour Companies In Southern Africa
There are a variety of companies in South Africa, such as Travel With Renè who specialize in providing Accessible Safaris & Tours specifically designed for persons with disabilities, including persons with Mobility Impairments who use Wheelchairs or Scooters. Some of these companies not only include transport that is accessible, but also accessible accommodation and activities to provide disabled travelers with an exciting and adventurous experience that is structured and meticulously planned to accommodate all their needs.
Whether you are wanting to see the Big 5 and are up for taking a few weeks holiday, or just want to get out for the day to visit a Wine Farm or view the beautiful countryside or lovely Beaches, their is a company that specializes in catering for your needs and ensuring that you have an experience you will never forget.
Travel With Renè



The company is owned by Renè Moses who is a quadriplegic as a result of a motor vehicle accident in 1995. She uses a motorised wheelchair & is a people's–person and thrives on her dedication to customer care. She is tour operator based in Cape Town & I specialise in wheelchair accessible tours & transfers.
We specialise in tailor–made itineraries, transport services and tours for groups. Our listed Services include:
Transport of mobility impaired persons.
Airport to hotel transfers
Customised private tours with a Registered Tour Guide or driver
Reservation's – Accommodation, activities, etc
Vehicle hiring for self-drive
Extreme Activities: Shark cage diving, para-gliding
Sourcing of medical products
Surgical Tours
My vehicles have been adapted with hydraulic wheelchair lifts to cater for wheelchair users, family and companions. For the clients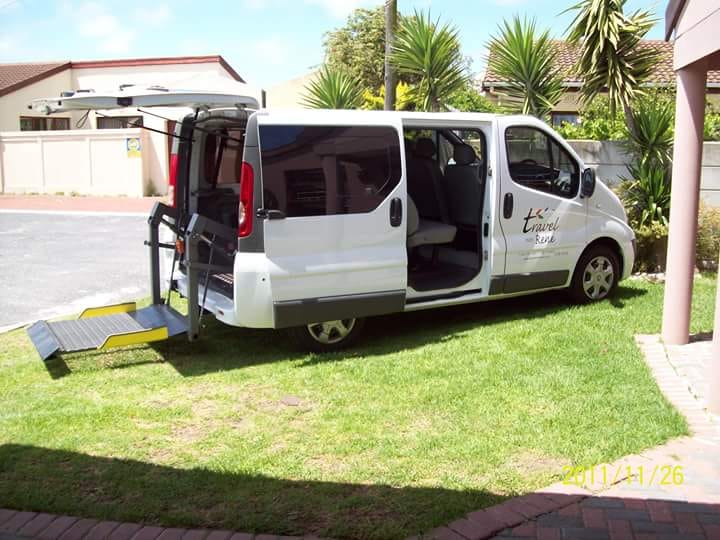 safety the wheelchair is secured to the floor by means of x4 floor restraints. A body belt is placed around the wheelchair user & the wheelchair to ensure their safety. We have the necessary permits, drivers have pdp's along with passenger & pubic liability covers.
The vehicles are configured as follows:
The Toyota Quantum 2012 which caters for:

X3 wheelchair users & x3 walkers (excl driver).

The Nissan Primastar 2007 caters for either:

x1 wheelchair users + x5 walkers
x2 wheelchair user + x3 walkers
x8 walkers only.
You can contact René on +(27) 82 770 9430, email: rene@travelwithrene.co.za or visit their website at: www.travelwithrene.co.za

If companies such as Travel With Renè cannot assist you with the particular services you require, check out our list of the companies below and click on their web site to find out more:
Accessible International Safaris & Tours

Accessible Information Site For Safaris & Tours
Disabled Holidays.com: International offer a variety of accessible wheelchair friendly safari holidays for disabled travellers in Africa & South Africa. Click Link to find out more: Accessible Holiday in Africa

Wheelchairtraveling.com: Travel Interests
Wheelchairtraveling.com: Adventure
Curb Free With Cory Lee.com: A Wheelchair Accessible Safari Guide to Kruger National Park
Accessible Botanical Gardens

There are a variety of Botanical Gardens around South Africa that are accessible to persons with Mobility Impairments, including persons who use wheelchairs and other Mobility Aids. 'Conservation Gardens' is the international term for botanical gardens that include both landscaped and natural areas within their boundaries. SANBI's Conservation Gardens & Tourism Division manages SANBI's network of ten National Botanical Gardens (NBGs), each with their associated tourism infrastructure and conservation estate, and Interpretation Section. Click the link below to find out more and contact a "Botanical Garden" near you to confirm that they are accessible for you: Sanbi - The National Botanical Gardens
Accessible Beaches & Beach Wheelchairs

South Africa has some of the best beaches in the world, the coastline stretches for more than 1,500 miles and includes trendy hot spots and vast unspoilt beaches. Many of these beaches have been awarded Blue Flag status, meaning they adhere to international safety, cleanliness and environmental standards. Going on holiday in South Africa and not being able to go the beach would be a
great pity as everyone has a right to enjoy South Africa's beautiful coastline, but this is not always so easy, especially for persons with Mobility Impairments who use Wheelchairs and Scooters. Over the last few decades, there have however been some amazing developments in mobility technology, especially when it comes to all-terrain wheelchairs (See Off-Road Motorized Wheelchairs), which make beaches accessible. Beach Wheelchairs have also been developed to improve the accessibility to beaches, these beach going wheelchairs have wide wheels which allow persons with Mobility Impairments to be easily pushed over the sand and down to the water's edge. The 'beach wheelchair' provides the user with long lasting comfort so they can relax and enjoy the beach and water with family and friends! In calm conditions one can also float safely on the water thanks to the floating armrest. These Beach Wheelchairs and a variety of others are available to buy from companies such as Mr. Wheelchair & Mobility Solutions and are also available to rent from various beaches in South Africa, including beaches in Natal & Western Province.
Beach Permit Application
The National Council of and for Persons with Disabilities in partnership with the Department of Environmental Services, offers persons with severe physical Mobility Impairments the opportunity to gain access to certain beaches, by obtaining a permit from DEAT.
How it works: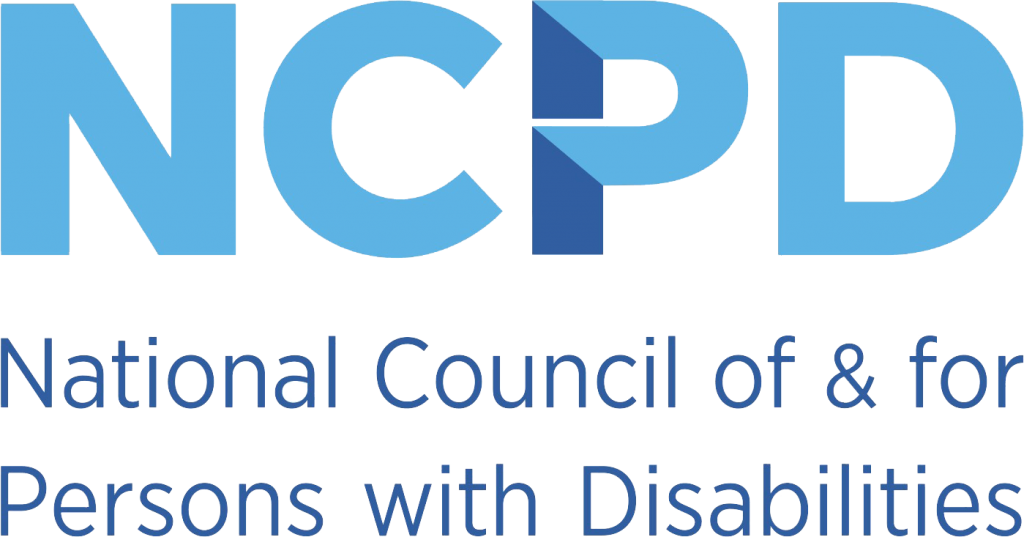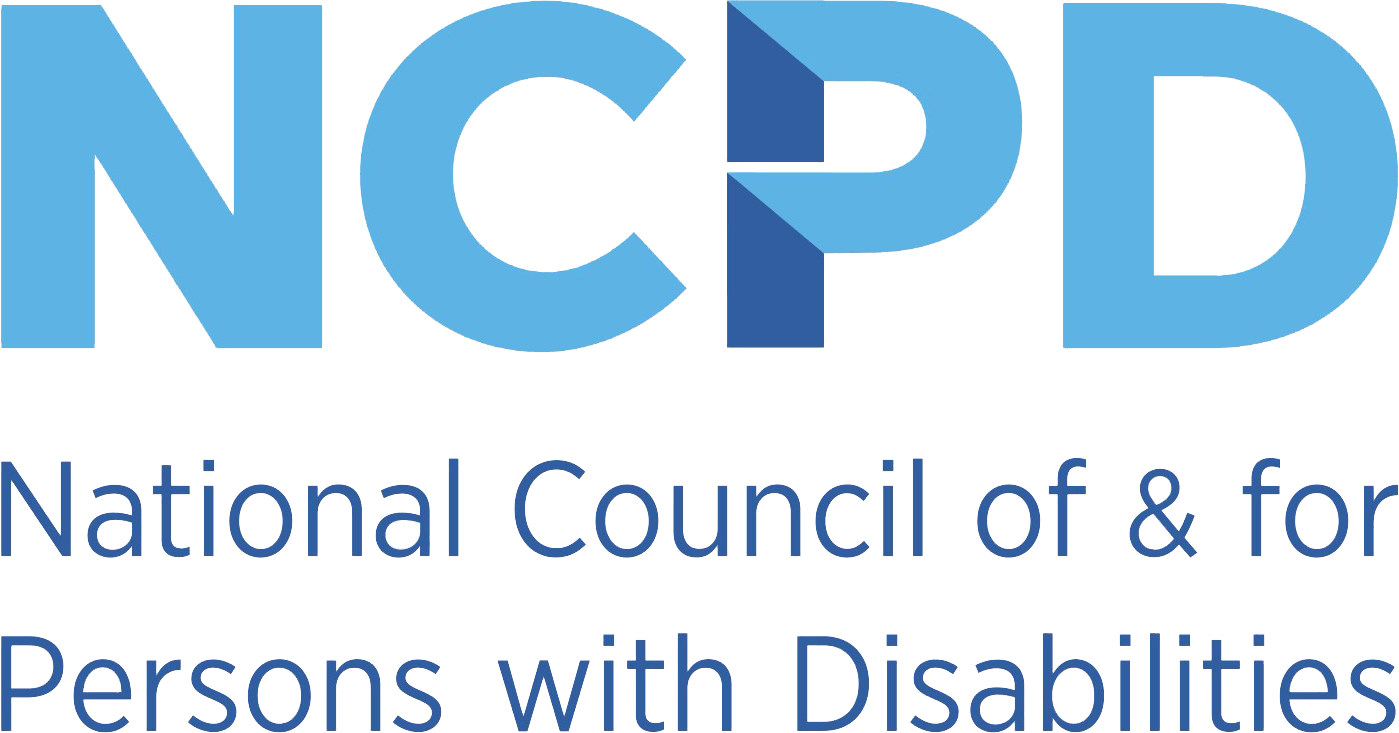 Applicants have to complete the DEAT application form, obtain a doctor's letter stating their disability, and confirming that it is of a permanent nature. The applicant's condition also has to be verified by an independent assessor from one of the Provincial Associations for Persons with Disabilities (APD).
In the event of the applicant qualifying in terms of the requirements, NCPD will issue a certificate which will enable DEAT to issue the official permit.
This permit is issued to the applicant and not to his or her 4 x 4 vehicle. This rules out problems in the case of children with disabilities who do not have licenses yet, or other persons with disabilities who do not own a 4 x 4, but may be able to go to the beach with a friend or family member who does own one.
The permit is issued per beach and is valid for 3 years.
For more information contact Edwina Ludick on: (011) 452 2774 or email her at: edwina@ncpd.org.za
Wheelchair Friendly Beaches In Durban
Durban have a number of Wheelchair friendly Beaches and are also blessed with warm water and stretches of beautiful sand which people in wheelchairs can now enjoy, thanks to a project to install MobiMats at Ushaka Beach and the donation of a number of Beach Wheelchairs which are available to rent at different beaches around Durban.
MobiMats: "These access mats are flexible sand surface reinforcements for wheelchair beach access. Beach access matting reinforcement mesh can be used in temporary or permanent recreation beach access uses. The plastic mesh structure has been oscillated which provides a slip-resistant surface that is rigid, while allowing the flexibility in the mesh to contour the rolling sand or stone surface beneath. This environmentally friendly, slip resistant product is easily installed and removed."
OCAL GLOBAL is part of a unique project team that is establishing and implementing a pilot project for 'Universal Beach Access' in partnership and full support of the eThekwini Municipality where OCAL GLOBAL will supply all Beach Mats for wheel chair Access. Ocal have begun working with the disability sector across the country and have now touched base with me in KwaZulu-Natal. The mat cost R170000 for the 45 metres and will be rolled out daily by municipal lifeguards and stored safely at Ushaka Beach.
Beach Wheelchairs: Funds have been donated and made available to make the dream of beach access a reality for the physically disabled. The funds have be used to purchase a number of specially designed wheelchairs that are capable of traversing soft beach sand and can be used in the water.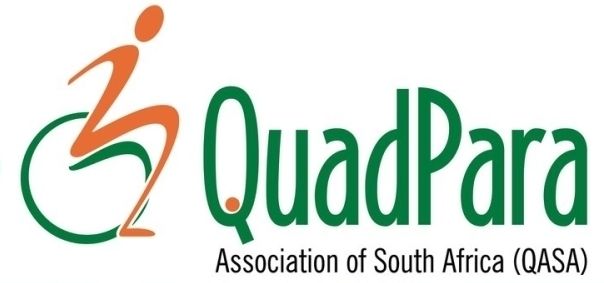 "The QuadPara Association of South Africa (QASA), through the kind sponsorship from Approved Auto and the Rotary Club of Kloof has placed 2 'beach wheelchairs' at Durban beachfront locations. Another 2 'beach wheelchairs' are placed at Granny's Pool, Southbroom."
"Durban - Ford is partnering with environmental organisation the Wildlife and Environment Society of South Africa (Wessa) and the National Council of and for Persons with Disabilities (NCDP) to make the dream of beach access a reality for the physically disabled. The Ford Fund has provided a grant of R135 000 to assist Wessa's innovative Blue Flag Amphibious Wheelchair Project. The funds will be used to purchase four specially designed wheelchairs that are capable of traversing soft beach sand and can be used in the water."
If you are in Durban and would like to try out one of these Beach Wheelchairs free of charge, contact one of the venues below to book the Beach Wheelchairs free of charge.
Suncoast Beach Suncoast Hotel: Contact them on cell: 031 314 7878 to book the Beach Wheelchairs free of charge.
Southroom Beach Granny's Pool: Has two Beach Wheelchairs and has wheelchair access to the beach via a ramp with excellent ablution facilities. Contact them on cell: 082 771 3158 to book the Beach Wheelchairs free of charge.
Ushaka beach Ocean ventures: The wheelchairs can be found at the uShaka Surf & Adventures on the South Beach in Durban. Contact them on cell: 031 332 9949 to book the Beach Wheelchairs free of charge.
Ocean Braai restaurant on the North Beach in Durban: Beach wheelchairs can be rented free of charge.
Wheelchair Friendly Beaches in Western Province
Grotto Beach in Hermanus: If you are in Hermanus, you can visit and enjoy the sand and sea in there new beach wheelchair we have available to rent, it is the only beach wheelchair along the coast from Cape Town to George and can be used to easily move along the sandy beaches, it may be used by the aged and persons with disabilities who would like to enjoy the beach environment together with their families. Proof of identification and address is required to reserve the chair at no charge.
Hermananus.co.za: The Blue Flag Grotto Beach in Hermanus
Disabled Gansbaai residents receive PVC beach wheelchairs: Vinyls Association (SAVA) recently donated an imported Beach Wheelchair to Cross Home Care based in the Gansbaai area in the Western Cape. The wheelchair was imported from the USA and is the first of its kind in South Africa. It is made from PVC pipes and has non-corrosive plastic bearings and high flotation heavy duty wheels, which allows persons with Mobility Impairments to access the water and also provides better mobility over unpaved areas. This PVC beach wheelchair has the ability to take them all the way to the breakwater and makes it possible for them to spend a day on the beach with friends and family," The balloon flotation tyres allow for stability and easy rolling can even be taken right into the salty sea water. Overberg based Cross Home Care, runs various community projects and offers free emergency assistance to both residents and visitors to the Pearly Beach Resort.
Click on the links below to find out more information about Blue Flag beaches in South Africa, MobiMats and other wheelchair access to South African Beach Fronts and Beaches.
Interesting Links & Tips About Wheelchair Accessible Beaches in South Africa
International Accessible Beaches
Person with Mobility Impairments that are going to be travelling overseas can also visit some of the most beautiful beaches in the world. Beach Wheelchairs are available to rent at some beaches around the world and Mobi-Mats and wheelchair-friendly promenades are also available at some of these beaches. Visit the links below to view information about some of the world's best and most accessible beaches for travellers who use Wheelchairs and are keen to enjoy the sun and the surf:
Disclaimer
Please note that the FREE services and website that we offer is privately run & funded and is not run or funded by the Government or any Organization. We therefore rely on advertising and donations to continue to supply and improve this Free service. The Companies, Clubs, Schools and Organizations that have their logos on this site, have advertised or made donations to the Website and have therefore assisted us be able to continue to offer this free Service. Please support them as they have supported Us and please contact us if you can advertise with us or would like to make a donation!
N.B: This Website is continually changing and being improved some sections may therefor be incomplete or have links and contact details that are outdated. We are making every effort to keep this to a minimum, so we ask for your patients in this regard and to please Contact Us if you notice that your Companies, Clubs, Schools or Organizations details are incorrect or have changed.
Thank you for visiting our website, we hope that it will be helpful, please feel free to visit our Facebook Page to leave a comment.
References