Contents: To jump to the topic you would like, click on the links below

Introduction
Listening to Music & Watching Television, Movies & Sport & are all great Hobbies that most people enjoy, especially if you have a Mobility Impairment. They offer a great way to relax & escape from your troubles for a couple of hours & can be both entertaining & inspirational. These activities can be enjoyed out with friends at Sports stadiums or Music Concerts, or at home on Television, where there are numerous TV programs showing:
A variety of different types of Movies
All the latest sports events, including the Paralympics
A Large variety of different music shows.
News shows, representing all the worldwide affairs & both domestic and international news.
Some of these Movies, Music & Sports shows are not available on the regular channels, but are available on Pay T.V Channels such as DSTV or Top T.V, or can be enjoyed through streaming or live streaming, such as on You Tube, which is a video sharing website, which contains video and audio files on a huge range of topics & also Netflix or Showmax which streams movies and TV shows. Many of the Sports Stadiums where concerts & sports events take place are now accessible to wheelchair users with wheelchair accessible platforms & in some cases discounted tickets.
Some hobbies do however include barriers like affordability and may require traveling but if an activity is not possible due to your Mobility Impairment, it can usually be adapted so that you can still participate, there are various types of Assistive Devices which are available to be purchased throughout South Africa from organizations & companies such as QASA, who provide some of the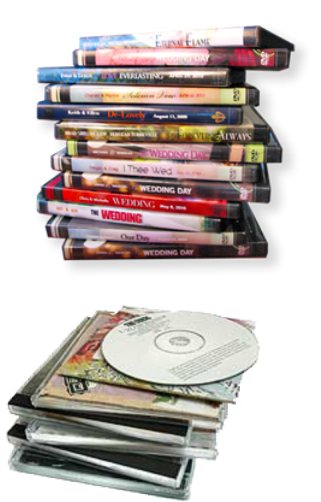 Equipment & Assistive Devices through their Neville Cohen Sports Fund, while some companies & organisations such as QASA also provide these Hobbies & Activities to their members. Visit our Mobility Impairments - Sports - Sports Clubs & Organisations Page to find out more about the Neville Cohen Sports Fund, or read the article below to find out more information about these different types of Hobbies that are available & the organisations & companies such as QASA that can assist you.
Movies & Music
Those persons with Mobility Impairments who enjoy watching DVD's & enjoy listening to Music in the comfort of your own home, have a variety of ways to be able to do this, these include:
You can Hire Movies through Devices like DSTV. The latest movies can also be hired through the DSTV decoder without leaving your living room.
You can Hire them through on-line Video Stores or Regular Video Rental Shops
Personal DVD & CD collection. DVD's & CD's can be bought & collected over time to build up your own Movie & Music collection.
1. Hire Movies through DSTV
To rent a Box Office movie on the HD PVR :
press GREEN to access DStv BoxOffice,
select the movie of your choice,
press OK to rent the movie,
accept the terms and conditions,
SMS the on-screen rental code (with or without the spaces) to 37569.
Visit www.boxoffice.dstv.com to find out more, or visit our Assistive Devices - T.V & Music Aids: DSTV, to find out more about DSTV & it's accessible features.
With so many options, it's hard to believe that you could want anything more, but for those who find it a bit pricey at approximately R900.00 a month for the most expensive package, some opt for it`s competitor Top TV,  which offers a total of 55 channels with 25 channels in its basic offering.
2. Video Rentals
If you prefer to hire movies as you want to watch them, or prefer something different from what is available on TV, you can either:
Hire movies from Online video rental shops
Hire movies from a Regular Video Rental Shop
Online video rental shops offers consumers a way of hiring movies without having to leave their home, which is helpful if you have a physical mobility & can't always get out to the stores to select movies that you want to rent. With the advent of the World Wide Web & internet services, it is possible to go on-line & select the movies you want to rent, these can then be delivered to you, or you can watch them through streaming, alternatively you can also visit a Regular Video Rental Shop.
Regular Video Rental Shop is a business that rents home videos such as movies and prerecorded TV shows. Typically, a rental shop conducts business with customers under conditions and terms agreed upon in a rental agreement or contract, which may be implied, explicit, or written. Many video rental stores also sell previously-viewed movies and/or new, unopened movies. The widespread availability of video on demand on Satellite TV, online video rentals that deliver & Streaming services such as Netflix & Showmax offered consumers a way of watching movies without having to leave their home and have thus greatly reduced the demand for video rental shops.
3. Personal DVD & CD Collection
Many people enjoy collecting Movies, DVD's, series, CD's, Music Videos and More for their Home Theater collection. Movies & Music are a great way to relax and escape from your troubles, and having your own collection of your favorite music & movies, means that you can watch or listen to them anytime without:
Trying to find music video's online.
Waiting for it to be available for hire
having to go to the store
A wide variety of different types of Blue-Ray movies, DVDs & CD's can be purchased from shops like Musica or Checkers, or online at eBay, Amazon or Kalahari.net. Once you have a collection of movies or music you can set up your Home Entertainment System with a variety of Assistive Devices, such as backing up your music & movies to a Digital media player, so that you will be able to watch movies & listen to music of your choice with relative ease & little to no help, even with a severe disability. This will also help prevent ware-and-tear on your disks. Visit our Assistive Devices - T.V & Music Aids: Digital Media Players to find out more.
Movies At Cinemas, Live Sports Events & Live Music Concerts
There are also a variety of other activities that persons with Mobility Impairments living or traveling in South Africa can enjoy, such as:
Going out to the Movies & Shows
Watching Live Sports Matches in accessible Stadiums
Watching Live Music Concerts, etc.
These are all great forms of entertainment which are mostly accessible to persons who use wheelchairs. These Movies, Sports Matches and Music Concerts, usually take place in venues that have accessible platforms or areas, especially allocated for wheelchair users, they also include Disabled Parking and Disabled Toilets. According to The National Building Regulations and Building Standards Act these auditoriums, Sports Stadiums & Halls are regulated by law to be wheelchair friendly:
Buildings that incorporate halls or auditoriums for public use are obliged to ensure that a reasonable percentage of space is available for people in wheelchairs or other "assistive devices".
The National Building Regulations also state that where there is parking available for at least one Wheelchair Parking space & at least one extra Wheelchair Parking space per 25 parking spaces (or part thereof). These Wheelchair Parking spaces must be at least parking bays are not only close to the entrance, but are also wider than the average parking bay, they are traditionally 3500mm wide to cater for a wheelchair user who needs the extra space to enter or exit the vehicle. This extra space helps these transfers to be done safely for the wheelchair user & helps prevent the vehicle in the parking space near by from getting damaged. Persons who use these parking bays may need to apply for a Wheelchair Parking Permit from the stadium prior to the event. Visit our "Disabled Parking Bays & Discs" page to find out more about these regulations
There is also an obligation to ensure that persons with disabilities are provided with a suitable means of access from the parking area to the ground floor – or story – of the building, please visit our "Accessible Features & Disabled Parking Discs" page to find out more about the Accessible Features & The National Building Regulations and Building Standards Act.
Wheelchair Accessible Sports Stadiums
In 2010 South Africa hosted the Soccer World Cup, so many of the Sports Stadiums were renovated or new stadiums were built to meet with the regulations so that persons with disabilities can enjoy the activities that are held in these venues. Special concessions for persons who use wheelchairs include:
Parking close by in the Disabled Parking as listed above.
A special Disabled platform, from where you can watch the movie or event. This is often "some of the best seats in the house."
No queuing for tickets or food, etc. (Most venues typically sell soft drinks, popcorn & sweets & other food.)
Some offer discounted prices for pensioners, disabled pensioners or persons in wheelchairs.
Some offer a free ticket for your helper, if your disability requires that you need constant care.
When deciding to attend either of these events, it is important to:
Tickets - Book early, as there are often limited tickets available, which go quicker, as they often are priced cheaper.
Parking - Enquire about Disabled Parking prior to the event. Having a disabled ticket or being in a wheelchair, does not mean that you will automatically get Disabled Parking. In many cases at sports events & Music Concerts, you will need to get a disabled parking ticket when you purchase your ticket, to avoid being told that you must be dropped off & your companion must park else ware. This can be very stressful.
Get There Early - Get to the event early to:

Avoid traffic
Get your parking space.
Get a good seat. At many events, including at the cinema, they sell tickets for a platform or space. In this case, you could be the first to buy your ticket, but end up with a bad seat if you arrive late.
Become familiar with surroundings including Disabled Toilets
Get Refreshments. In some cases you might be helped first because you in a wheelchair, but other times not.
Tickets vary in price depending on event & sometimes:
Disabled Seat tickets are cheaper
You can join Movie Clubs for cheaper tickets
Some Organizations such as QASA offer cheaper or free tickets to its members for sports events, etc.
Wheelchair Accessible Sports Stadiums - Wheelchair Stands
The QuadPara Association of South Africa (QASA) staunchly supports all disabled sports initiatives in South Africa. To this end, (QASA) has set up Neville Cohen Sport Fund, to which any (QASA) member can apply for financial assistance for a sporting activity. The Sports Fund has also supported participants in quadriplegic rugby, the SABAT Power Wheelchair Race, the Outeniqua Challenge Wheelchair Race, Table Tennis, Dancing and Darts. Any (QASA) member who wishes to access funding from the (QASA) Sports Fund must first apply to their regional association for approval, from where the application will be referred to the (QASA) National Office.
Click the link below to find out more about the Neville Cohen Sport Fund or click on the Mobility Impairments: Organizations Page- QASA link, to find out more about (QASA) and the other Products & Services that they provide, or visit their website at www.qasa.co.za.
QASA also runs a number of Projects and Services and can assist with various issues relating to Universal Design & Access. The National Access Authority (NAA) provides a policing and advisory service for access issues and deals with access complaints and transgressions of the National Building Regulations. By promoting an accessible environment and taking to task, abuse of human rights, this project has ensured more accessible environments and promoted the concept of Universal design.
One example of this, was at Newlands Cricket Ground, where conditions for wheelchair users were far from ideal and with this in mind QAWC approached the Western Province Cricket Association and asked that they be given the use of the suite for their members as well as people with other disabilities. QAWC now has the use of Suite P317 at PPC Newlands.
Newlands Cricket Ground: A number of QAWC members are very keen cricket fans, at the start of each season QAWC send out a fixture list to all of it's members which contains the dates of the season's matches as well as a date on which members must phone in to request tickets. They receive tickets for all domestic and international matches & preference for international matches is given to their members who have attended domestic matches  during the season. Successful applicants receive two tickets, one for themselves and one for a helper/friend. As demand for these tickets is high, should a member fail to use these tickets without a valid medical excuse that member will not be considered for tickets again for a period of one year. The suite is not catered so members can either bring along their own food and drinks or they can purchase them from the stadium vendors.
Please contact QAWC - Newlands Cricket Grounds to find out more, or visit the Newlands Cricket Ground Website to find out more about the access services that they supply throughout the Stadium for spectators with disabilities. Alternatively, you can click on the links in the information below to find out about some of the other stadiums in South Africa which are Wheelchair Accessible.
Newlands - Players' Fund Suite 301: The Chris Burger Petro Jackson Players' Fund are the proud owners of suite 301 in the Newlands Rugby Stadium. The suite situated on the Danie Craven Stand which has been converted to cater for people living with disabilities. Fourteen wheelchairs and a helper per guest can be accommodated for every fixture during the rugby season.
QASA has a strong relationship with the Chris Burger Petro Jackson Players Fund. The Chris Burger Petro Jackson Players Fund assists all spinal cord injured persons, who have injured themselves playing sport. Furthermore, they promote the wellness of rugby and prevention of spinal cord injury in rugby. Click Here to find out more about this, or click on the link below to find out more about the Newlands - Players' Fund Suite 301.
The Stadium Bowl: The Stadium Bowl provides an experience as epic as the structure itself, seating up to 55 000 fans and hosting some of the most high profile concerts to take place in the Southern Hemisphere. Being seated here during an event allows you to see grand performances from a truly awesome perspective - it is worth every moment. Explore this unique option as the ultimate venue to host your next star-studded event. This stadium has 120 Wheelchair Bays.
Orlando Stadium: Is at the heart of Soweto as it boasts a rich and proud history that dates back to 1959 when it was originally built. After being demolished and rebuilt from scratch at a cost of R280 million, the new look Orlando Stadium now houses a capacity crowd of 37 139 spectators which includes 21 hospitality suites, two open hospitality areas, conference rooms, a gymnasium and a 200-seater auditorium. Not only is the original 'Mecca of South African football' home to local giants and 1995 CAF Champions League winners, Orlando Pirates – but the venue has also moved up the popularity ranks for its hosting skills in major sports and entertainment events, it has 65 wheelchair seats.
FNB Stadium: This iconic 87 436-seater is the largest venue in South Africa and the country's proud global colossal located in Nasrec, south of Johannesburg. The unique design of FNB Stadium is highly regarded internationally, and is often fondly referred to as the "Calabash" or "African Pot" after being reconstructed to the tune of R3.3 billion in time for the first ever African World Cup in 2010. Previously known as Soccer City, the stadiam has been the centre of historic events, starting with the first speech from former President Nelson Mandela in 1990, a few days after being released from prison where he served 27 years. The venue has hosted the biggest sports and music events this country has ever seen, including the opening and closing ceremonies as well as the final of the 2010 FIFA World Cup ™. The continental Africa Cup of Nations final in 2013 was also played at the stadium. This stadium has 168 Disabled seating.
Contact Us to find out about other hobbies & activities that available for persons all ages or degrees of physical disabilities. Some of these other Hobbies & Activities, as well as those listed above, my require the assistance of Assistive Devices. Read the information below to find out more about these Assistive Devices, or click on the link further below to visit the section on "Television & Music Aids".
Assistive Devices
There are a wide range of assistive  devices available which make watching TV & Movies easier for people with Mobility Impairments. With these devices, it  is possible to enjoy this hobby with little to no assistance, no matter what your disability.
These include devices such as:
To view more information about these & other "Television & Music Aids", click on the link provided.
References