Scuba Diving & Cricket



To view the sports organizations & clubs available, click the button to the right.

Contents: To jump to the topic you would like, click on the links below
Introduction
Scuba Diving & Cricket are activities or sports that are beneficial and can be enjoyed by persons with Mobility Impairments, including persons who use wheelchairs. Both sports have been adapted and are available around the world and in clubs in South Africa, but are not currently part of the Paralympics.
Scuba Diving
Persons with Mobility Impairment who love the weightless feeling that they get when swimming, will enjoy Scuba Diving. Scuba Diving is a very popular recreational activity for persons with or without a disability all across the world, not to mention in our beautiful waters & climate of South Africa. The Handicapped Scuba Association promotes Scuba Diving around the world. Each year they plan Scuba Diving trips to exotic locations led by specially trained Scuba Divers and persons who use wheelchair, so that you are ensured a safe and comfortable Scuba Diving experience.
The Handicapped Scuba Association (HSA)
The HSA was founded in 1981 by Jim Gatacre and is now the world's leading authority on recreational Scuba Diving for persons with disabilities. The HSA had its' genesis in 1975 at the University of California-Irvine (UCI) as a research pilot program. The program looked at self-image changes for Scuba Diving students 'with disabilities' as they are learning together with students 'without disabilities'. "The results were amazing! Everyone, with and without disabilities, grew in ways we could not measure and went on to more full and exciting lives." Gatacre, who had sustained an injury in 1972 that left his right arm disabled, was the prime motivation for the program. Learning to Scuba dive had such a powerful rehabilitative effect on Gatacre, that he wanted to share it with others. In 1981 he realized his dream and founded the Handicapped Scuba Association.
"The HSA has it's headquarters in California, but extends its underwater educational programs worldwide. The Handicapped Scuba Association has dedicated itself to improving the physical and social well-being of persons with disabilities through the sport of scuba diving."
To improve the health and fitness of persons with disabilities by challenging their physical abilities and endurance;
To improve the quality of life of persons with disabilities by providing opportunities to actively participate in a mainstream sport;
To "level the playing field" between persons with disabilities and their able bodied peers by facilitating access to a sport that they, and others, thought was not possible;
To motivate persons with disabilities into pursuing other life challenges such as education, employment, travel, sports and by allowing them to achieve at a sport that many people cannot;
Made up of over 4000 underwater educators, Scuba Divers with disabilities and supporting members are located in over 45 countries, the Handicapped Scuba Association is dedicated to assuring that persons with disabilities are given the same opportunity to receive quality training, certification and dive adventures as the able bodied population.
Services We Offer

The Handicapped Scuba Association operates as an independent diver training and certifying agency. "Our prestigious diver education programs and Instructor Training Course (ITC) are internationally recognized and unequaled by any other programs in the industry. Additionally we provide a variety of support services, such as Resort Evaluations and Accessible Dive Vacations. Our training materials have been translated into 10 languages, & the HSA has brought the first recreational activity of any kind for people with disabilities to countries such as the Ukraine."
Handicapped Scuba Association S.A (HSASA)
Scuba Diving for persons with disabilities in South Africa is run by The Handicapped Scuba Association S.A (HSASA). This Association exists to give persons with disabilities in South Africa, the opportunity to take part in a recreational sport like scuba diving, they work with people with disabilities, including a wide variety of Mobility Impairments including:
Spinal Cord Injuries
Cerebral Palsy
Spina Bifida
Amputation
Muscular Dystrophy
Cardiac Conditions
Cystic Fibrosis
Paralysis
Polio/Post Polio
Stroke
Brain Injuries
HSASA supports and are passionate about persons with disabilities, they believe that persons with disabilities:
Have equal status to able-bodies & are no different to any other person, as they too have the same desires and aspirations that able-bodies have.
Are normal people who get the same things done as able-bodies do, but who just use different means to get the job done.
Have the right to existence, to live a normal life and to enjoy their lives to the fullest
Have the right to participate in the same normal activities, as what able-bodies do.
Specifically have the right to participate in a recreational sport, such as Scuba Diving.
If you can breathe, you can Scuba Dive. We do not see the limitations of persons with disabilities, but rather see their capabilities and believe in developing these, so that they can live a more meaningful life.
Through these beliefs, HSASA is dedicated to improve the physical and social well-being of persons with disabilities, thus changing their lives completely through offering them courses in the recreational sport of Scuba Diving. They are also committed to making sure that persons with disabilities are given the same opportunity to receive excellent quality training, certification and dive adventures, as the able-bodied population does.
Through the assistance of specially trained instructors and dive buddies, they give persons with disabilities the opportunity to experience the underwater world and see the nature. They are taught the skills, that are required to Scuba Dive, through the financial assistance of their sponsors and by holding fundraising events, they are able to train less fortunate persons with disabilities and take them on Scuba Diving trips, to dive in the sea.
Dive Sites



There are a variety of accessible dive sites in and around South Africa, such as The Miracle Waters Scuba Diving Site , which has become much more wheelchair accessible, thanks to wheelchair accessible paths, a wheelchair accessible toilet, sink & shower. The site is used by Handicapped Scuba Association and Visually Impaired diver Francois Neeting, diving along with sighted diver Braam Le Roux, they assist South Africans with disabilities in participating in Scuba Diving, by training them and partnering them up with dive buddies, thus providing opportunities to participate in open water diving.
Guinjata Dive Centre in Mozambique is another site that is accessible and is the only dive centre in Mozambique offering this service and having a tradition in it.
Cricket
The International Cricket Council (ICC) is the global governing body of cricket. It was founded as the Imperial Cricket Conference in 1909 by representatives from Australia, England and South Africa. It was renamed as the International Cricket Conference in 1965, and took up its current name in 1989.
The ICC has 104 members: 12 Full Members that play Test matches and 92 Associate Members. The ICC is responsible for the organisation and governance of cricket's major international tournaments, most notably the Cricket World Cup. It also appoints the umpires and referees that officiate at all sanctioned Test matches, One Day International and Twenty20 Internationals. It promulgates the ICC Code of Conduct, which sets professional standards of discipline for international cricket, and also co-ordinates action against corruption and match-fixing through its Anti-Corruption and Security Unit (ACSU).
The ICC does not control bilateral fixtures between member countries (which include all Test matches), it does not govern domestic cricket in member countries, and it does not make the laws of the game, which remain under the control of the Marylebone Cricket Club.
International Disability Cricket
At this moment in time there is no recognised international cricket for persons with Mobility Impairments. One of the barriers that needs to be overcome is the standardising of a classification system that will be accepted globally. This is to ensure that someone who uses a wheelchair isn't competing against someone who is missing half a finger.
There are however some countries around the world that are beginning to compete against each other in cricket for physical disabilities, such as the first wheelchair cricket tournament which got underway in Nepal in 2016. The inaugural International Wheelchair Cricket Tournament started off in Nepal's Kathmandu. Teams from different nations are involved in a T20 series. The tournament has participation of teams from Nepal, India and Bangladesh" which is supported by the Sushil Koirala Memorial Foundation and technical assistance from the Kathmandu Cricket Training Center.
Rules & Regulations
In disability cricket, there are a few rules and regulations that are specific to the different impairment groups. Where possible the game is played in accordance with the MCC Laws of Cricket but there are some differences. In the domestic structure in England, the players in the domestic structure have adopted the DSE profiling system for athletes with physical impairments otherwise known as the Coaches Guide to Functional Ability.
In some countries such as India and Australia, they play Para Sitting Cricket. The Para Sitting Cricket Association of India was formed and they created their own set of Rules and Regulations.
Read More: ... or visit their Facebook Page.
South Africa - Disability Cricket
"Cricket for persons with Mobility Impairments, is available in certain clubs and schools in South Africa, but is not currently part of Cricket South Africa. Cricket South Africa (CSA) has three Disability entities affiliated to the organisation, namely Blind Cricket South Africa (BCSA); South African Deaf Cricket Association (SADCA) and South African Sports Association for the Intellectually Impaired (SASA-II)."
Contact Johan Weyers by Email: johanw@cricket.co.za or on Tel: 012 484 1835.
"The Differently Abled Cricket Club from South Africa are on a mission to uplift the Physically Disabled side of Cricket in South Africa. "We have to start from the bottom and work our way up. We are in the process of establishing a league within the schools for this, then once that is done we are looking at the Northerns side".
The Differently Abled Cricket Club



The Differently Abled Cricket Club is an open cricket club for the differently abled cricket players, which includes the Blind, Deaf, Intellectually Impaired (SID and MID) and Physically Disabled. We are the only club of this kind in South Africa and we would like to make it our goal in getting other regions to follow suit!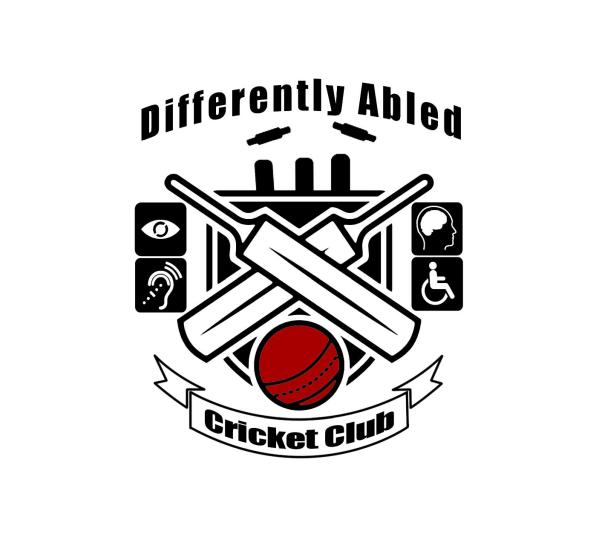 In 2017 the Differently Abled Cricket Club (DACC) adopted the principle of not being ashamed of who we are and hence the name Differently Abled Cricket Club, the club felt it's time we have our own identity and independence and focus on the awareness of LSEN (Learners with Special Educational Needs) which includes the Blind, Deaf, Intellectually Impaired and Physically Disabled."
The home of Differently Abled Cricket Club is located at FH Odendaal High School, we have embarked on a new journey and with the relationship we have built with the school they have given us permission to make the school our new home. We are in the process of building a clubhouse at the school and we also want to build a cricket academy specifically for differently abled players. Currently we are in the process of getting junior teams going as this is the feeding system for the club going forward.
With our new constitution we not only want to develop the cricket skills of players but also want to create a skills development program for our cricketers in order to attain the required skills for the workplace.
Please Support this Club!
Contact Details
For more information please contact Christo Pelzer on his Mobile: +27 82 998 4568 or Email: admin@dacc.co.za
Address: 200 Baviaanspoort Road, Derdepoort, Pretoria, 0186 or visit their web site at: www.dacc.co.za
Disclaimer
Please feel free to Contact Us if you have any questions about the Clubs, Organizations, Products and Services listed on this page and we will point you in the right direction.
Please note that the FREE services and website that we offer is privately run & funded and is not run or funded by the Government or any Organization. We therefore rely on advertising and donations to continue to supply and improve this Free service. The Companies, Clubs, Schools and Organizations that have their logos on this site, have advertised or made donations to the Website and have therefore assisted us be able to continue to offer this free Service. Please support them as they have supported Us and please contact us if you can advertise with us or would like to make a donation!
References