Contents: To jump to the topic you would like, click on the links below

Introduction
Reading & Hobby Aids are Assistive Devices that enable persons with a Disabilities to be able to enjoy Reading & other hobbies such as Playing Cards, Gardening, Arts & Crafts, etc. Some persons with Mobility Impairments may find it difficult to hold cards or a book or turn pages. There are a variety of Assistive Devices or Reading Aids available for the mobility impaired & elderly, so that they can still enjoy books.
These include: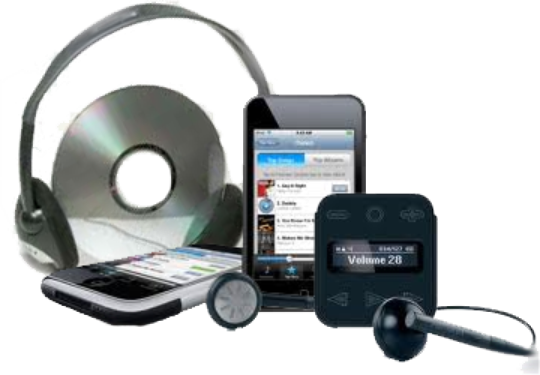 Audio Books - although this is not techniqually a reading aid, it can be used to enjoy books or information in books.
Book Holders - one of the difficulties people with severe disabilities have when reading, is the need to hold a book in an appropriate position to be able to read. There are a variety of different types of book holders to solve this problem.
Page Turners - one of the difficulties people with severe disabilities have when reading, is the need to turn pages. Manual & Automatic Page Turners solve this problem.
Books available on computers - whether it be online books or e-books, both solve many of the problems that people with severe physical disabilities encounter when reading. These include:

holding a book
Turning pages
acquiring the books
Traveling with books
Below are a few types of Reading Aids available, which can make the Hobby of Reading easier.
Audio Books
Audio Books are Assistive Devices that enable a mobility impaired or elderly person to be able to enjoy books. They are also useful for the Blind or badly Visually Impaired people, as well as those with various other disabilities. An audiobook (or talking book) is a recording of a text being read.
Spoken audio is available in schools and public libraries and to a lesser extent in music shops. Many spoken word albums were made prior to the age of videocassettes, DVDs, compact discs, and downloadable audio, however often of poetry and plays rather than books.
Audiobooks are distributed on any audio format available, but primarily these are records, cassette tapes, CDs, MP3 CDs, downloadable digital formats (e.g., MP3 (.mp3), Windows Media Audio (.wma), Advanced Audio Coding (.aac)), and solid state preloaded digital devices in which the audio content is preloaded and sold together with a hardware device.
Book Holder
A Book Holder is a device that is used to hold a book in a position that makes it easier to read, without the reader having to physically hold the book. It is therefore a perfect solution for readers:
who are disabled & cannot hold a book.
with tired arms who prefer to keep their book close to them & keep the book open at the right page.
who are bedridden may find it easier to read with the assistance of a book holder/stand which holds the book or magazine overhead at a convenient angle.
who are artists or cooks using instructional books & who need their hands free .
You basically get 2 style of book holders, they include:
Book Holders that need to rest on your lap, table or bed
Floor Standing Book holders
Book Holders that need to rest on your lap, table or bed
Can be made from wood, plastic or metal
Can sit on a bed, lap or table, it can also clamp to a table and hold the book upright.
Some of these Book holders can be adjusted to the size of book & angle you prefer.
Have fold out arms to press against the pages and keeps them in place as you read.
Folds flat for storage or travel purposes.
Floor Standing Book Holders

Are mostly made of metal
Has page holders and a height adjustable pole.
The base is sturdy and has caster wheels for easy movement.
Many offer special features like telescoping poles and fully adjustable positioning range.
Are also handy for musicians and those who need their hands free while following printed directions.
Can be used over the bed, chair, or used if you standing.
These simple aids benefit many people. Over the bed tables are also very similar to floor standing book rests but typically at half the price.
Page Turners

Reading Aids are Assistive Devices that enable a person with a Disability to be able to enjoy books & the hobby of reading. Page Turners are one of these Assistive Devices. Many individuals who have Mobility Impairments, may find it difficult to turn pages of a book due to limited or no arm or finger movement. Page Turners assist with this.
There are 2 main types of Page Turners, they are:
Automatic Page Turners
Manual Page Turners
Automatic Page Turners
Automatic Page Turners also called Mechanical page-turners are available. There are a few different makes including 2 main types of Automatic Page Turners, which they are:
Gewa Page Turner
Flip Automatic Page Turner
Gewa Page Turners BLV-6D

Gewa Page Turner can handle books and magazines.
Table tripod and clamps for Gewa LB–2 overbed table included.
The page turner is operated by 4–function switch or with 5600 ASC–1. Control switch not included. Transformer 24V AC included.
Technical details
Size: 50 x 60 x 20 cm
Weight
5 kg
Flip Automatic Page Turner
Press it once to turn one page, or hold it down to turn a continuous string of 5 pages in a row.
Easy to set up
Built-in adjustable stand for table rest
Supports recumbent position
quiet and convenient
Really accessible - has a wide array of adjustments that allow you to customize your experience to your specific needs.
Single-switch Automatic Scanning
Two-switch Direct Selection
Really flexible - Can handle a variety of books properly mounted including:

magazine
chapter book
paperback
Also Includes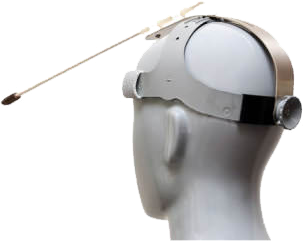 Manual Page Turners
There are a variety of different types of these Manual Page Turners, each designed for people with specific needs. You will need to select one to meet your needs so that you can still enjoy books without having to call someone to turn the pages. Manual Page Turners are a lot cheaper than Automatic Page Turners. Manual Page turners can also sometimes be used as typing sticks & visa versa.
The types include:
Mouth Stick/Page Turner - For those with no arm movement
Head Pointer/Page Turner - For those with no arm movement
Books available on computers
Books are available to read on computers, & other electronic devices. Many of these books are available free of charge or for very low prices. There are 2 types of books available on computers: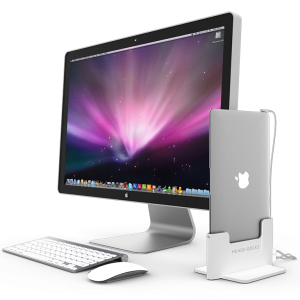 The benefits of these types of books are:
  Easy to get hold of
Many are free
Can be read a lot easier than a book,especially if you a mobility impairment. See Computers & Computer Aids under Assistive Devices.
An Online Book
An online book is a resource in book-like form (information is presented in a page format ) that is only available to read on the Internet. It differs from the common idea of an e-book, which is usually available for users to download and read locally on a computer, smartphone or on an e-reader.
These books are read by flipping through the pages, which is possible using a mouse, keyboard or other controller. The pages are read, with little or no interaction or multimedia. You are not able to click on any links. Thus the reader's experience with an online book is similar to reading a printed book, except that the book is read at a computer and is only accessible while the reader is online. Online books are a common resource in virtual learning environments (VLEs)
A virtual learning environment (VLE) is a Web-based platform for the digital aspects of courses of study, usually within educational institutions. VLEs typically: allow participants to be organized into groups and roles; present resources, activities and interactions within a course structure; provide for the different stages of assessment; report on participation; and have some level of integration with other institutional systems. VLEs have been adopted by almost all higher education institutions where English is spoken.
E-book
An electronic book (or e-book) is a book- or periodical publication made available in digital form, consisting of text, images, or both, readable on computers or other electronic devices. Although sometimes defined as "an electronic version of a printed book", some e-books exist without a printed equivalent. Commercially produced and sold e-books are usually intended to be read on dedicated e-reader devices. However, almost any sophisticated computer device that features a controllable viewing screen can also be used to read e-books, including:
desktop computers
laptops
tablets
smartphones
The main reasons that people are buying e-books online are:
lower prices
increased comfort (as they can be used at home or on the go with mobile devices)
larger selection of titles. E-book reading is increasing.
Libraries
US Libraries began providing free e-books to the public in 1998 through their websites and associated services. There are now plenty of web sites  available where a variety of books can be downloaded for free. They include:
Libraries have grown in the 2000s (decade) and 2010s, difficulties keep libraries from providing some e-books to clients. Publishers will sell e-books to libraries, but they only give libraries a limited license to the title in most cases. This means the library does not own the electronic text but that they can circulate it for either a certain period of time or a certain amount of check outs, or both.
Hardware readers, mobile software & Apps
An e-reader, also called an e-book reader or e-book device, is a mobile electronic device that is designed primarily for the purpose of reading e-books and digital periodicals. An e-reader is similar in form, but more limited in purpose than a tablet. In comparison to tablets, many e-readers are better than tablets for reading because they are more portable, have better readability in sunlight and have longer battery life.
Some of the major book retailers and multiple third-party developers offer free (and in some third-party cases, premium paid) e-reader software applications ("apps") for the Mac and PC computers as well as for Android, Blackberry, iPad, iPhone, Windows Phone and Palm OS devices to allow the reading of e-books and other documents independently of dedicated e-book devices. Examples are apps for the Amazon Kindle, Barnes & Noble Nook, Kobo eReader, and Sony Reader.
Affordable fold up stands for Apple iPads, Nooks, Kindles and other electronic tablets and devices, make them easier for people with disabilities. These stands are easy to use and adjusts to the angles that you need.
References